The best dessert shop and ice cream store near you.

Milkshakes, funnel cakes, churros, and more.
Are you looking for a dessert store and ice cream shop near me? Just look no more. The Sweet Spot is Virginia Beach favorite dessert shop. We offer the best yummy desserts. Thirty-eight flavors of the best ice cream! Do we have vegan dairy-free ice cream or no-sugar-added? We do! Handmade milkshakes. Fresh-made bubble waffles. Non-dairy fruit smoothies and Italian coffee. Sounds good? You can pick your favorite dessert from our menu and let us make it from scratch.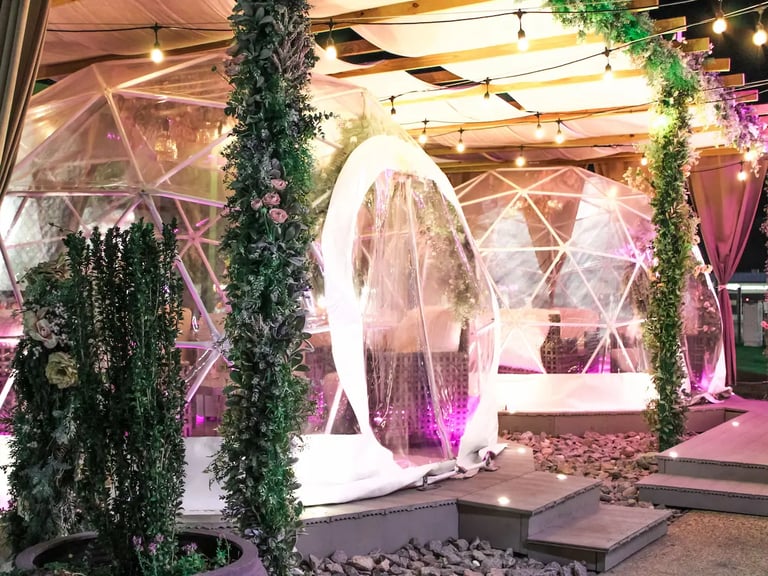 Book your private igloo today for a birthday, a date idea, or a getaway! The perfect Virginia Beach igloo lounge experience.
The sweet spot
igloo lounges.
Franchise with The Sweet Spot.
The opportunity you've been waiting for. Be your own boss. Become a franchisee and open your first store.
Be the first to claim your area. Don't miss out! Coming soon.
The best franchise opportunities come too early believers in the brand. Could we be the next Chick-fil-A franchise?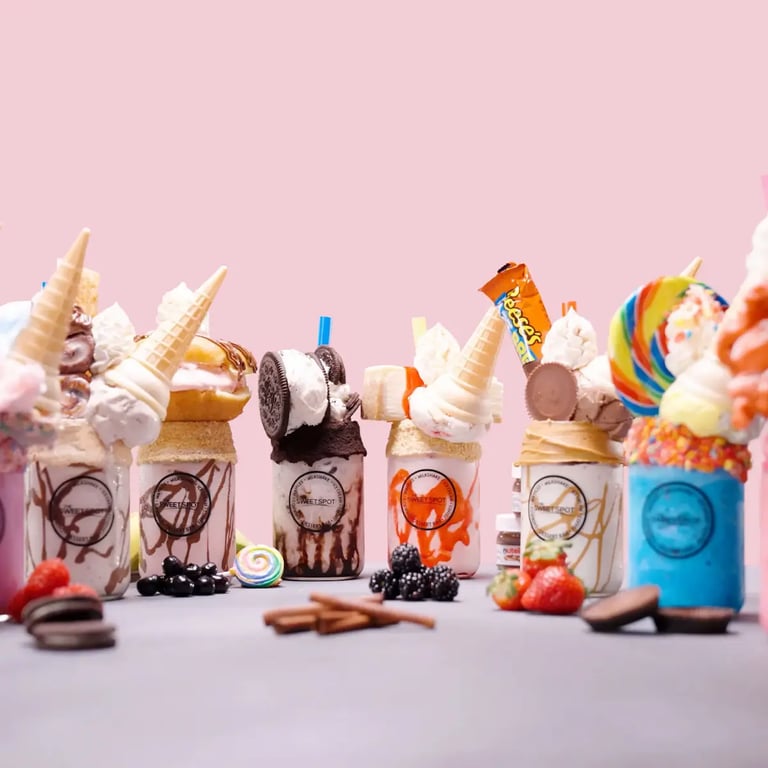 Handmade with real ice cream.
Served in a mason jar that is yours to keep. Bring back the jar for your next milkshake and save $2.
Strawberry Shortcake shake.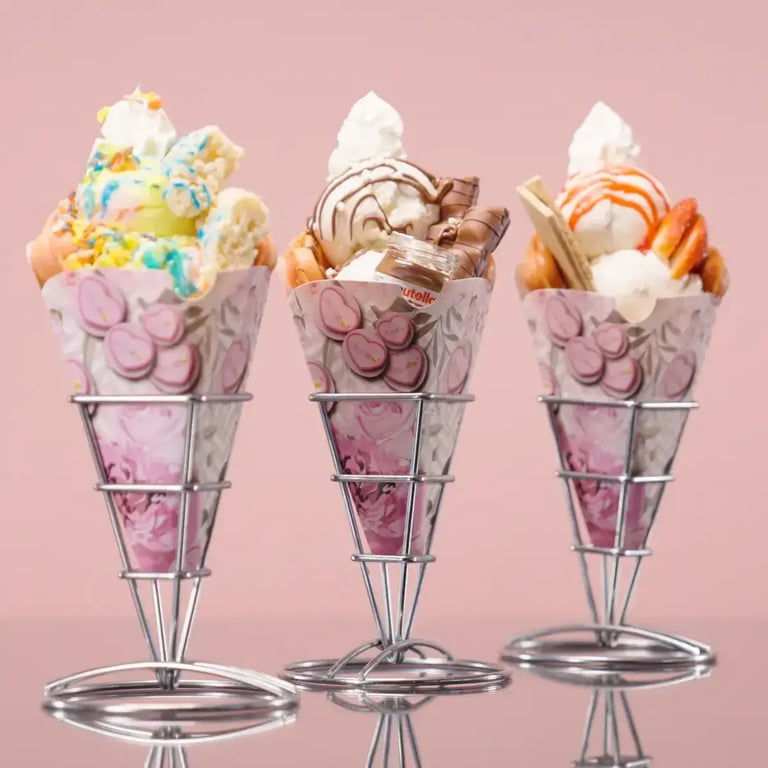 A freshly made bubble waffle.

All bubble waffles come with two scoops of ice cream, toppings, drizzle, and whipped cream.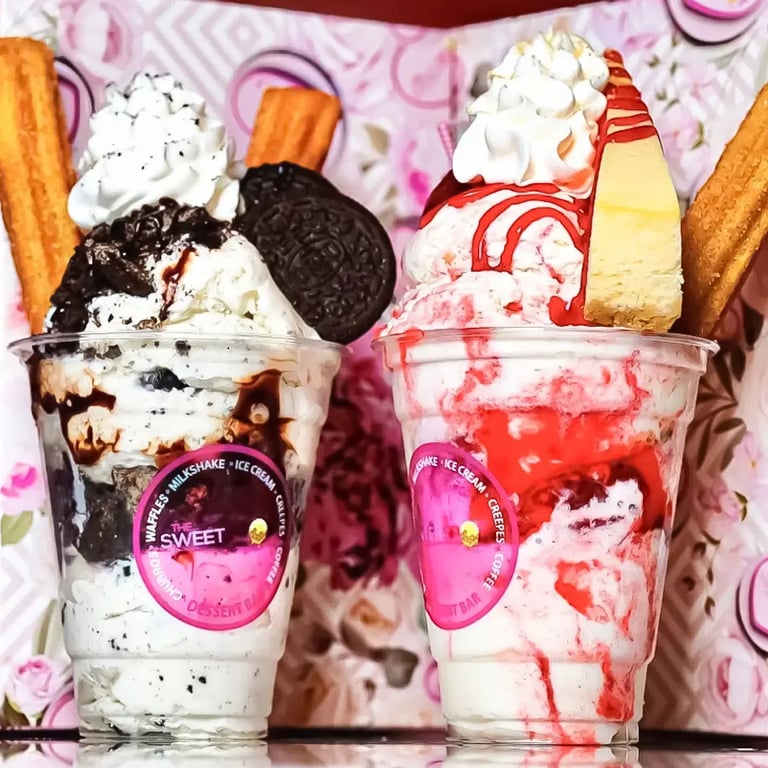 Our churros are fried and fresh to order.
They come with two scoops of ice cream, two churros, topping, drizzle, and whipped cream.
Oreo monster with chocolate sauce. Cheesecake bites with strawberry sauce.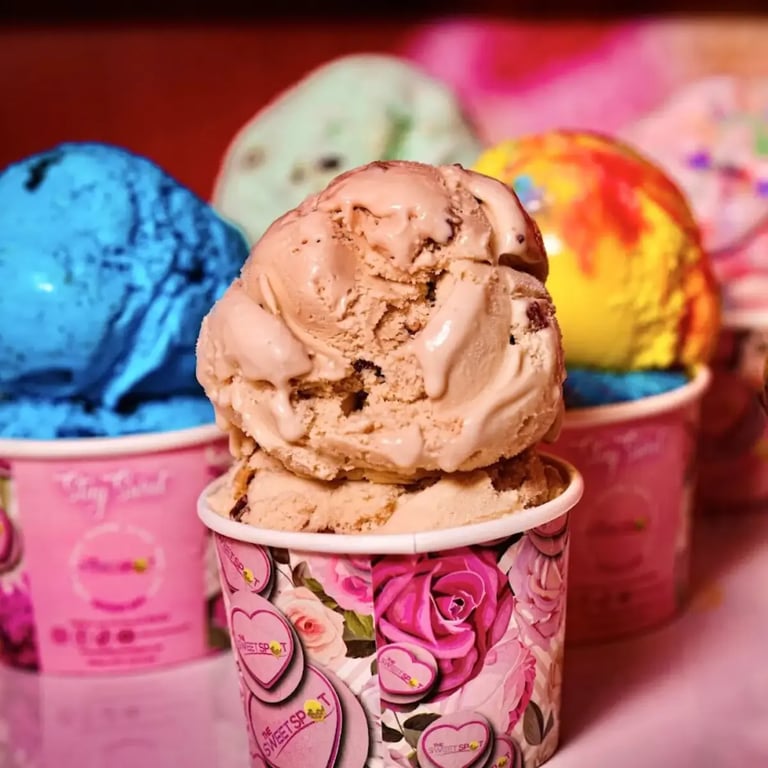 Over 32 flavors of ice cream.

In addition, two flavors of the month and five dairy-free vegan flavors!

Superman, moose tracks, strawberry shortcake, cookie monster, butter pecan.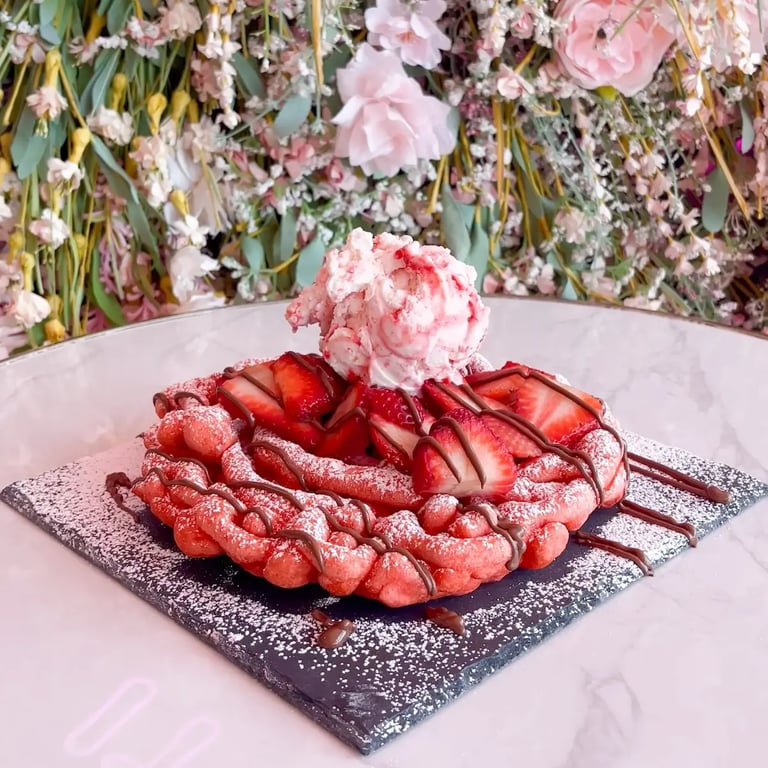 Our pink funnel cakes are fried fresh to order.
We use only real fresh fruit. We never use jammed or canned fruits.
You can pick a plain funnel cake with powder sugar or one of our custom ones.
Pick your favorite from our menu.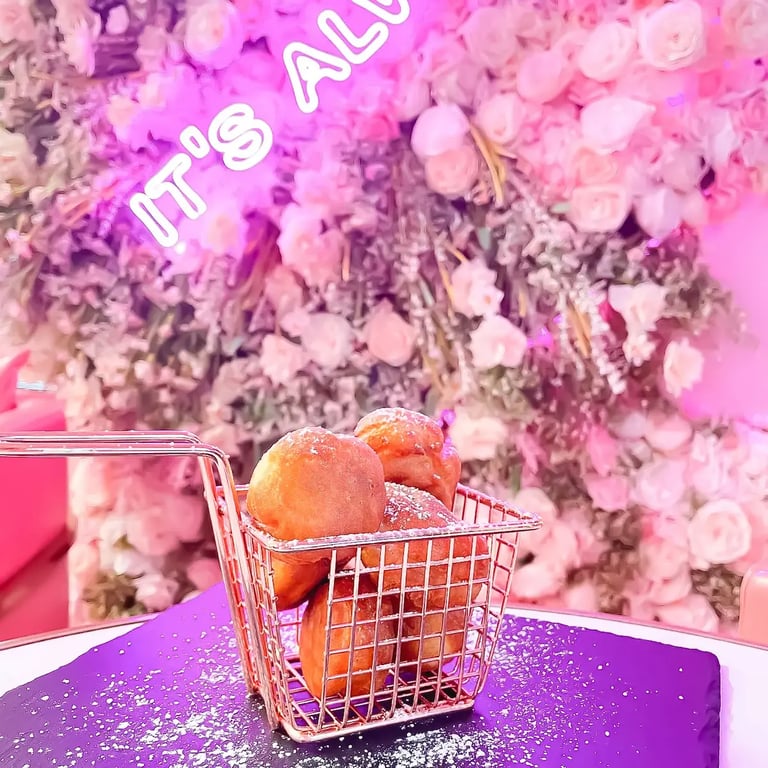 Fried fresh to order.
Our donuts are made with imported Italian flour and sugar.
Vanilla Creme or chocolate hazelnut filled. Six mini donuts with powdered sugar.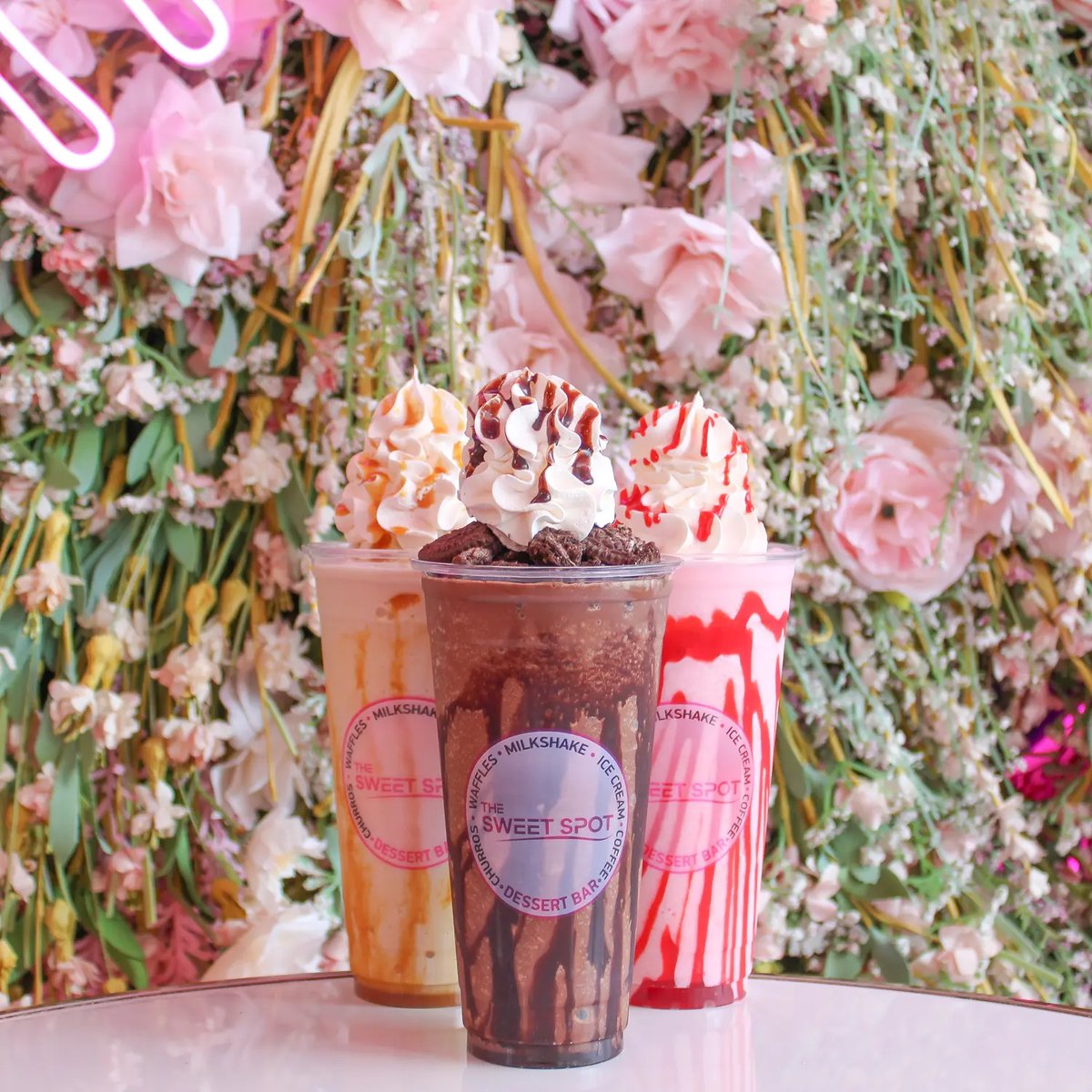 Delicious vanilla bean, mocha, caramel, strawberry cream, white chocolate, mocha Oreo, and caramel cookies and cream.
All topped with whipped cream and drizzle.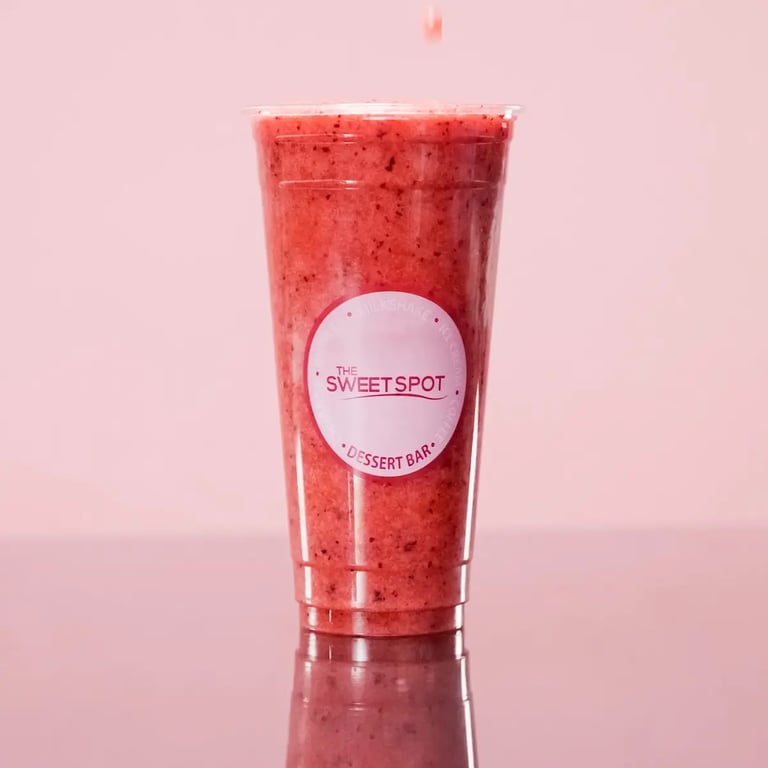 Non-dairy and made with real fruits.
Coconut, strawberry banana, mango, peach, blueberry, and more.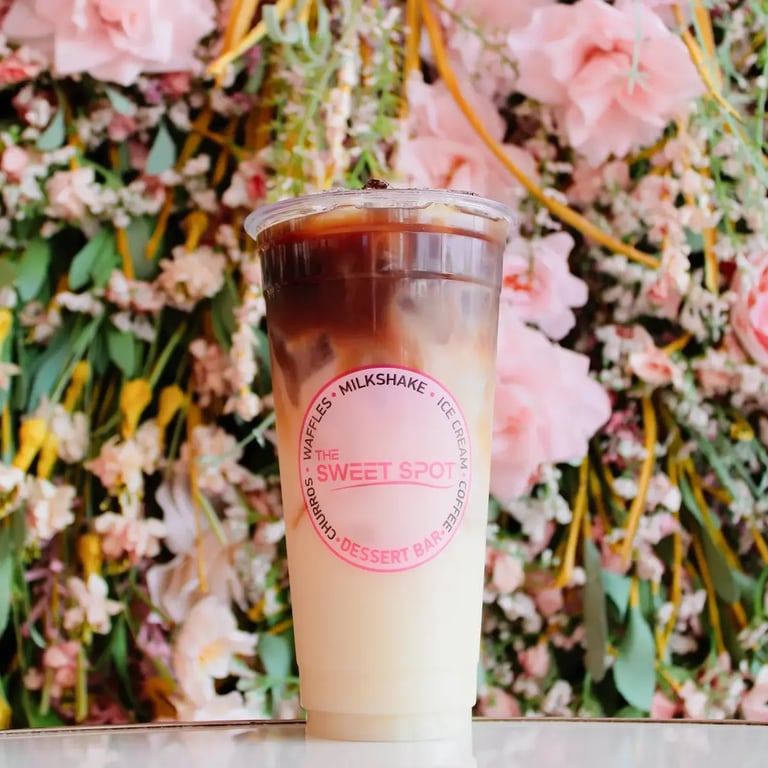 Prepared with Lavazza. Italy's favorite coffee.
Lavazza is a refined and aromatic blend of selected Arabica coffee beans. A sweet aroma of almonds and milk chocolate with a hint of dried fruit.
Espresso, cappuccino, latte, and more to come.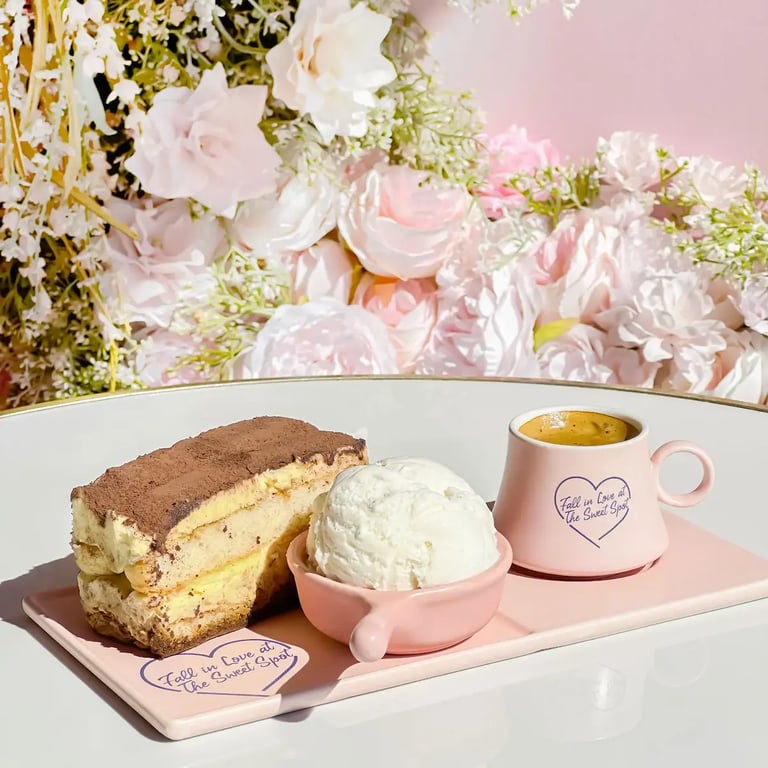 A heavenly combination of cake with ice cream and a shot of espresso.

We take pride in using only the finest ingredients to create the most delicious cakes you've tasted. That's why we use authentic Italian ingredients in our cakes, to ensure every bite is a delightful experience.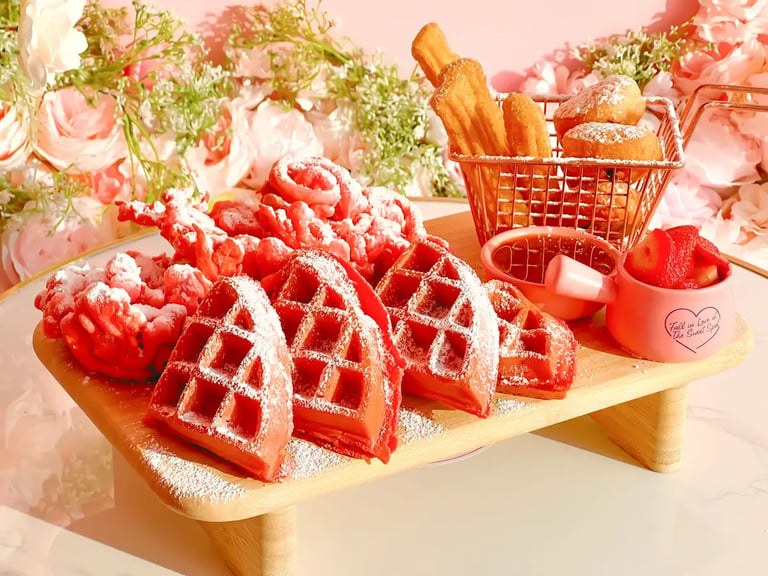 An assortment of waffles, churros, funnel cakes, and donuts. Fresh strawberries and a sauce for dipping accompany them.

The combination of sweet and savory flavors creates a unique and delicious treat. Perfect for sharing with your loved ones, friends, and family.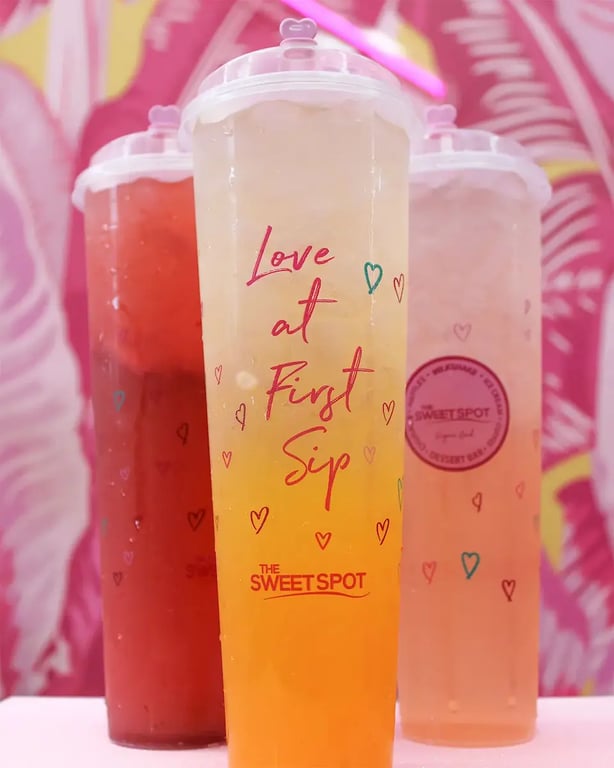 Our natural lemonade is made with only three ingredients: Water, lemons, & a touch of sugar. With dried strawberries.
Refreshing, tangy, & perfectly balanced.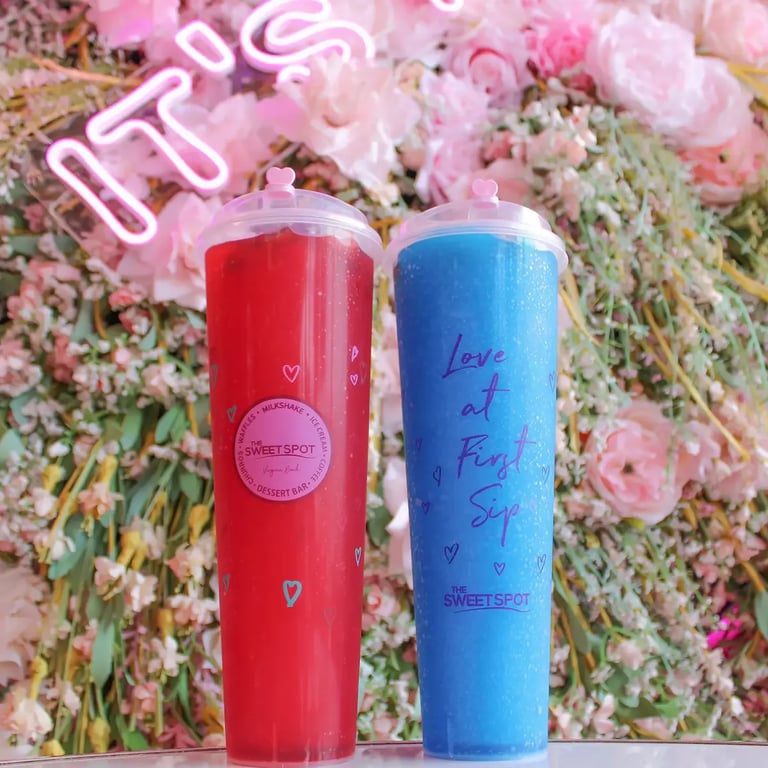 Icy treat bursting with fruity flavors. With chewy gummy bears & sour worms. Gluten-free.
Unlock the taste of adventure. Dive into our popping boba lemonades.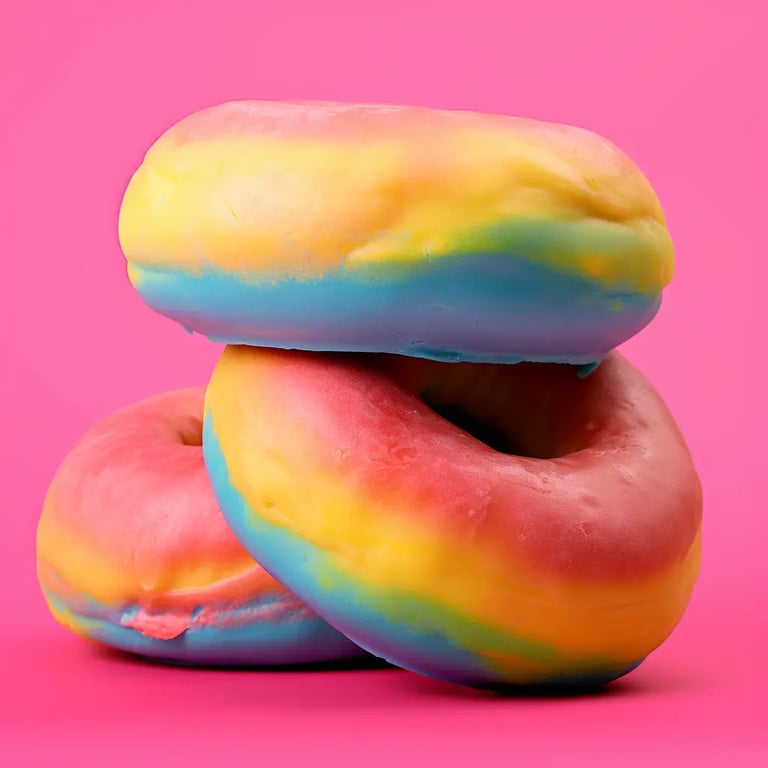 Breakfast Bagels & Biscuits​
Delicious bagels straight from the heart of Long Island, NY, and proudly American biscuits.
More to come. Stay tuned.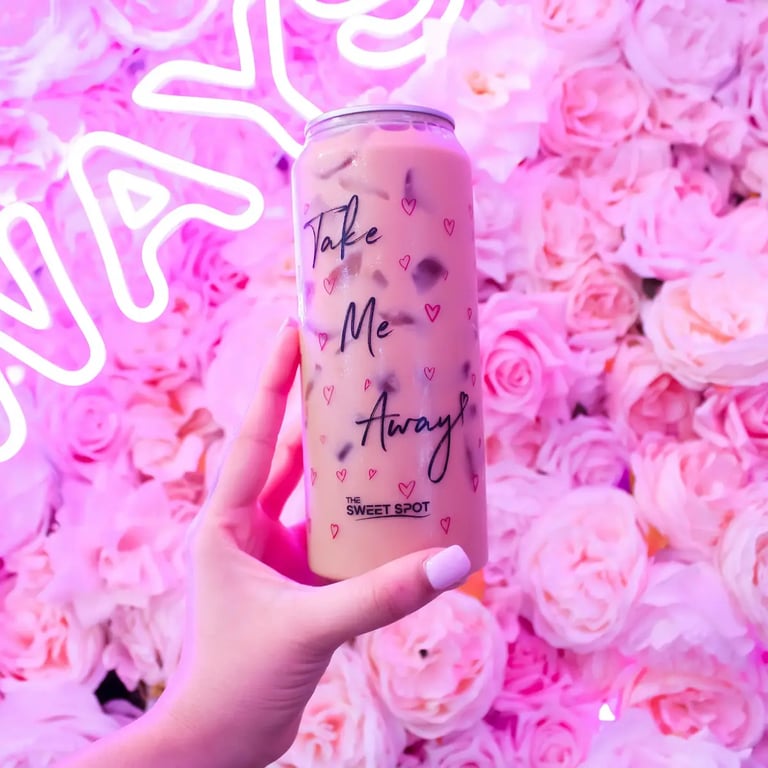 Coffee At Home Or On The Go!
Enjoy our drinks on the go or at home. We seal the cans on the spot using a special sealing machine. This ensures that the beverages remain fresh and flavorful.
Since its inception, The Sweet Spot® has strived to guarantee quality products,
establish competitive prices and provide true value to you as our customers.
We are not your typical fast-food dessert store. Why? Because we prioritize the use of fresh, high-quality ingredients, and we prepare everything to order.
Our Ice Cream is made from natural and wholesome ingredients such as fresh cream, fruits, nuts, spices, and milk to ensure the best product is served. It is made with the highest quality cocoa available anywhere. The fruit flavors are made from hand-picked, fresh frozen fruits and contain only high-grade almonds, pecans, and walnuts. These ingredients are often more expensive but contribute to a better-finished product.
Most of our desserts are made with imported Italian sugar, flour, and eggs. We offer a wider menu selection and focus on providing a unique and memorable experience for the whole family.
You, as our customers, are our top priority.
Our main goal is to improve your experience. We work to improve our products and to serve you more quickly.
At The Sweet Spot®, we don't compromise on quality. Nor opt for ingredients that are not fresh. All our ice cream is real premium ice cream. We do not serve frozen dairy desserts, custards, or light ice cream.
When you order, we create your product from scratch. We produce nothing but the best desserts.
The Sweet Spot goal is to create our delicious 'art' on the spot. Everything is made fresh to order. Nothing is prepared in advance to guarantee the best experience!

Please be patient. Wait time can vary. Thank you in advance.
Our sweet family.
Allergen Disclaimer:
Please be advised that food may contain or touch a variety of allergens, including but not limited to gluten, nuts, dairy, and soy. We take the necessary precautions to prevent cross-contamination. Still, we cannot guarantee that any of our dishes will be completely free from traces of allergens. If you have a food allergy, please inform your server before ordering, and we will do our best to accommodate your needs. However, it is ultimately your responsibility to ensure that you do not consume any food that may cause an allergic reaction. By dining with us, you acknowledge and accept these risks.