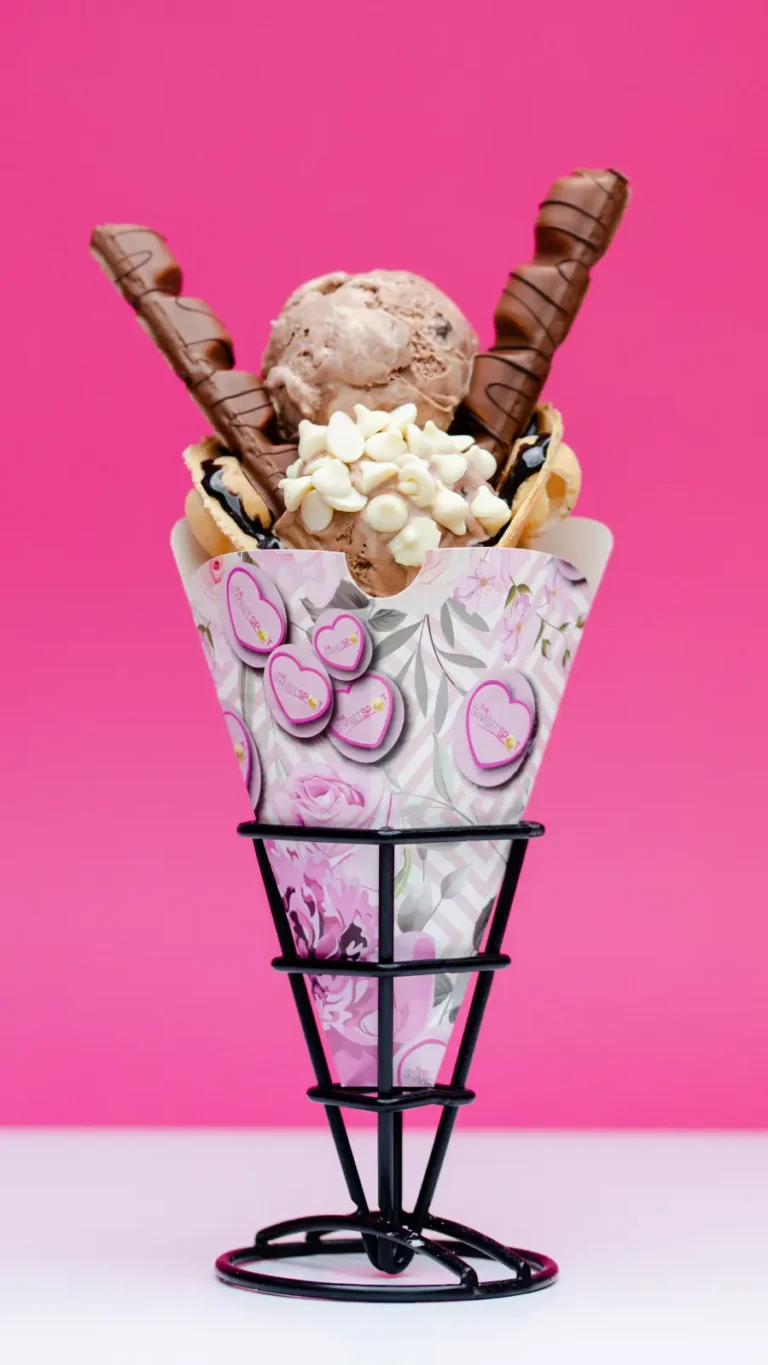 Premium desserts and real ice cream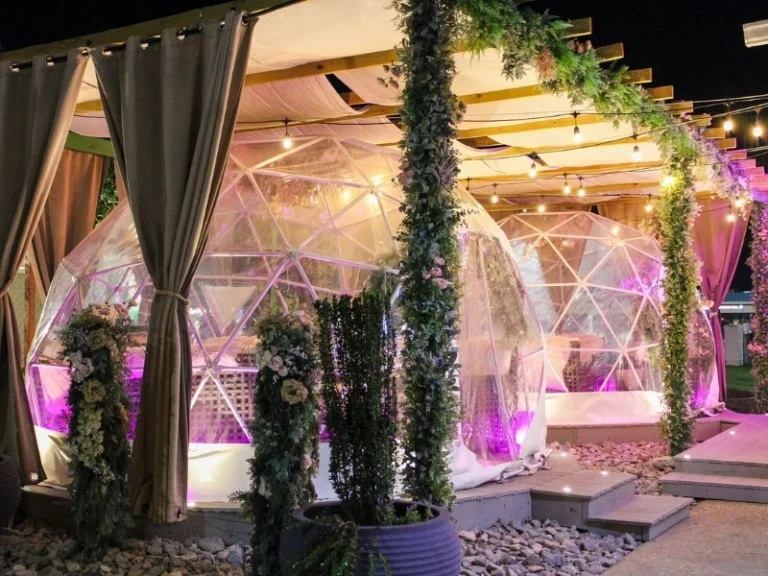 Birthday, Date or just a get away, book your private igloo today!
the sweet spot igloo lounges
Be your own boss. Become a franchisee and open your own store. *Coming soon
Explosive Milkshakes
Handmade with real ice cream.
Served in a mason jar that is yours to keep, bring back the jar for your next milkshake and save $2.
Strawberry Shortcake shake #5 on the menu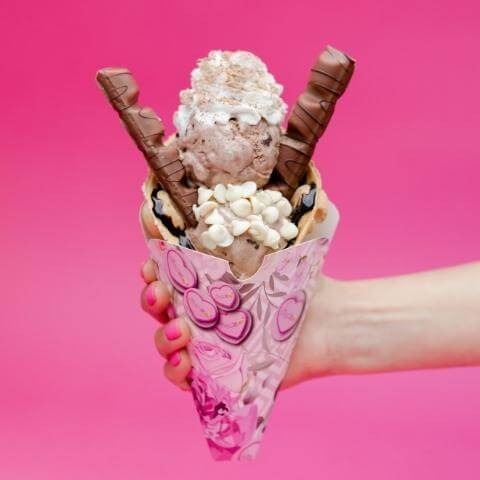 Bubble Waffles
Fresh made bubble waffle on order, 2 scoop of ice cream, toppings, drizzle and whipped cream
So Nutella #2 on the menu.
Churros
2 scoop of ice cream, 2 churros, toppings, drizzle and whipped cream.
Ice Cream
Over 32 ice cream flavors to choose from, plus 2 flavors of the month and 4 vegan flavors!
Superman, Moose tracks, strawberry cheesecake, blue monster and much more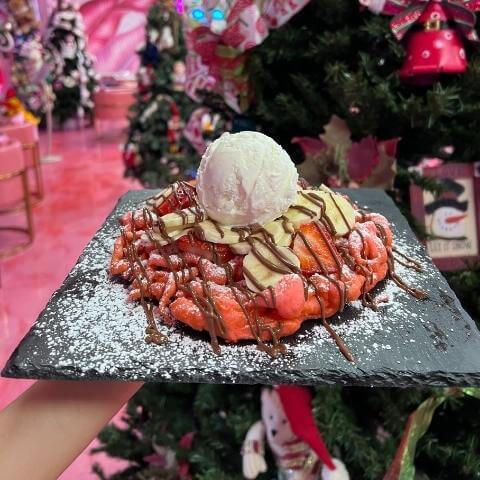 Funnel Cake
Our pink funnel cakes are made fresh to order. 
Pick your favorite from our menu!
Mini Doughnuts
6 donuts Made with imported Italian flour and sugar. fried fresh to order.
vanilla Creme or chocolate hazelnut filled.
Smoothies
Made with real fruits.
Strawberry, strawberry banana, mango, peach, passion fruit, Pineapple coconut, strawberry piña colada, blueberry.
Iced Frappe
Vanilla bean, mocha, caramel, strawberry cream, white chocolate, mocha oreo and caramel cookies and cream.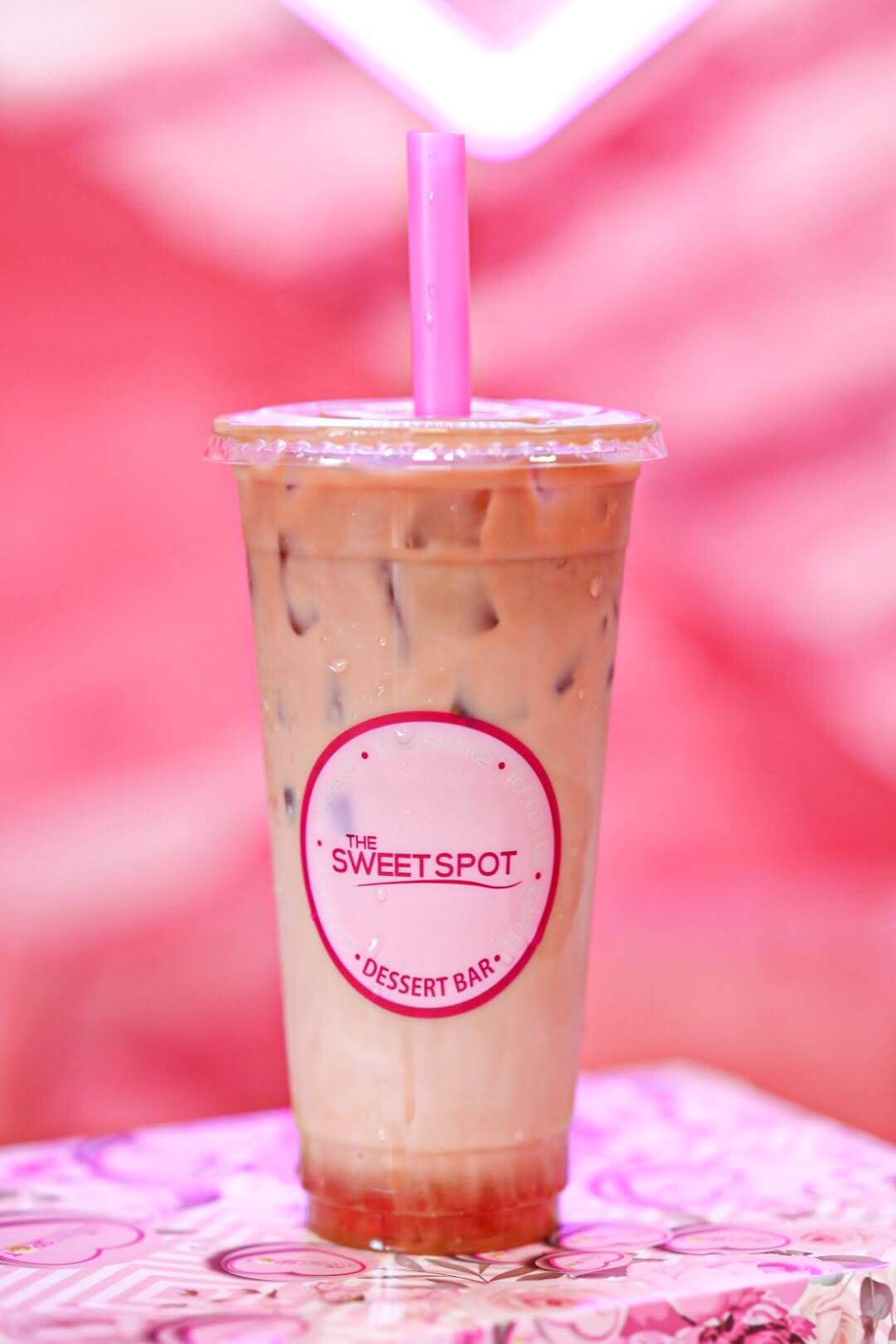 Coffee and iced Coffee
Prepared with Lavazza Italy's favorite coffee.
Lavazza is a sophisticated and aromatic blend of selected Arabica and Robusta coffee beans characterized by its sweet aroma of almonds and milk chocolate with a hint of dried fruits.
espresso, caramel macchiato, cappuccino, latte, caffe americano.
You as our customers are our top priority.
We're continually improving the customer experience by adding more support staff, improving our products and working to serve you more quickly.
At the Sweet Spot, we don't compromise on quality or opt for ingredients that aren't FRESH. all our ice cream is REAL PREMIUM ICE CREAM (not frozen dairy dessert, custard or light ice cream).
When you order, we create your product from scratch. We produce nothing but the best premium desserts.
The Sweet Spots goal is to create our delicious 'art' on the spot, everything is made fresh to order, nothing is prepared in advance to guarantee the best experience!
Please be patient, WAIT TIME CAN VARY. Thank you in advance. Our sweet family
Call Us: 757-754-6168
for more detailed inquiries, submit the form bellow.
Allergen Disclaimer:
Attention customers with food allergies. Please be aware that our food may contain or come into contact with common allergens, such as dairy, eggs, wheat, soybeans, tree nuts, peanuts or wheat. While we take steps to minimize risk and safely handle the foods that contain potential allergens, please be advised that cross contamination may occur, as factors beyond our reasonable control may alter the formulations of the food we serve, or manufacturers may change their formulations without our knowledge.
Cash Discount Program:
At the Sweet Spot we aim to provide the most competitive prices to serve our customers without sacrificing quality. We offer a cash discount program. A 3.99% service charge is applied to all store sales. The service charge will be discounted when paying with cash.