The best dessert shop and ice cream store near you.

milkshakes, funnel cakes, churros, and more.
Are you looking for a dessert store and ice cream shop near me? Just look no more. The Sweet spot is Virginia Beach's favorite dessert shop. We offer the best yummy desserts. Thirty-eight flavors of the best ice cream! Do we have vegan dairy-free ice cream or no-sugar-added? We do! Handmade Milkshakes. Fresh-made bubble waffles. Non-dairy fruit smoothies or Italian coffee? Sounds good? You can pick your favorite dessert from our menu and let us make it from scratch.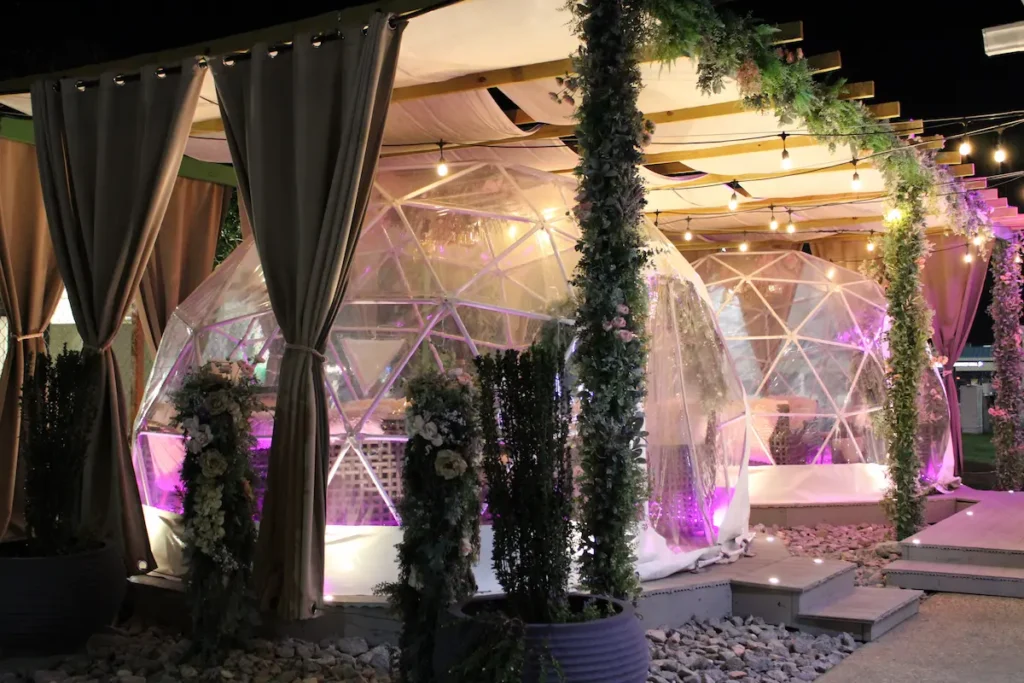 Book your private igloo today for a birthday, a date idea, or a getaway! The perfect Virginia Beach igloo lounge experience.
The sweet spot
igloo lounges.
Franchise with The Sweet Spot.
The opportunity you've been waiting for. Be your own boss. Become a franchisee and open your first store.
Be the first to claim your area. Don't miss out! Coming soon.
The best franchise opportunities come too early believers in the brand. Could we be the next chick fil a franchise?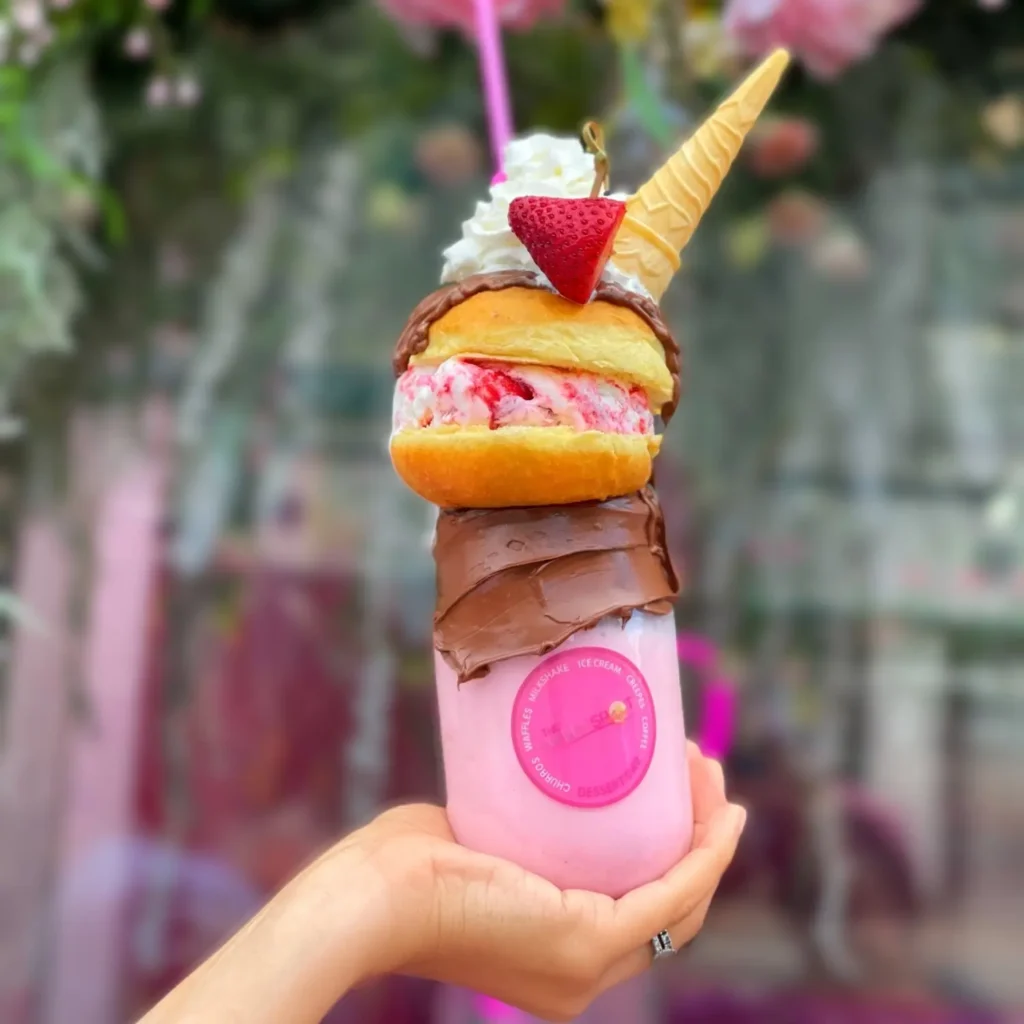 Handmade with real ice cream.
Served in a mason jar that is yours to keep. Bring back the jar for your next milkshake and save $2.
Strawberry Shortcake shake.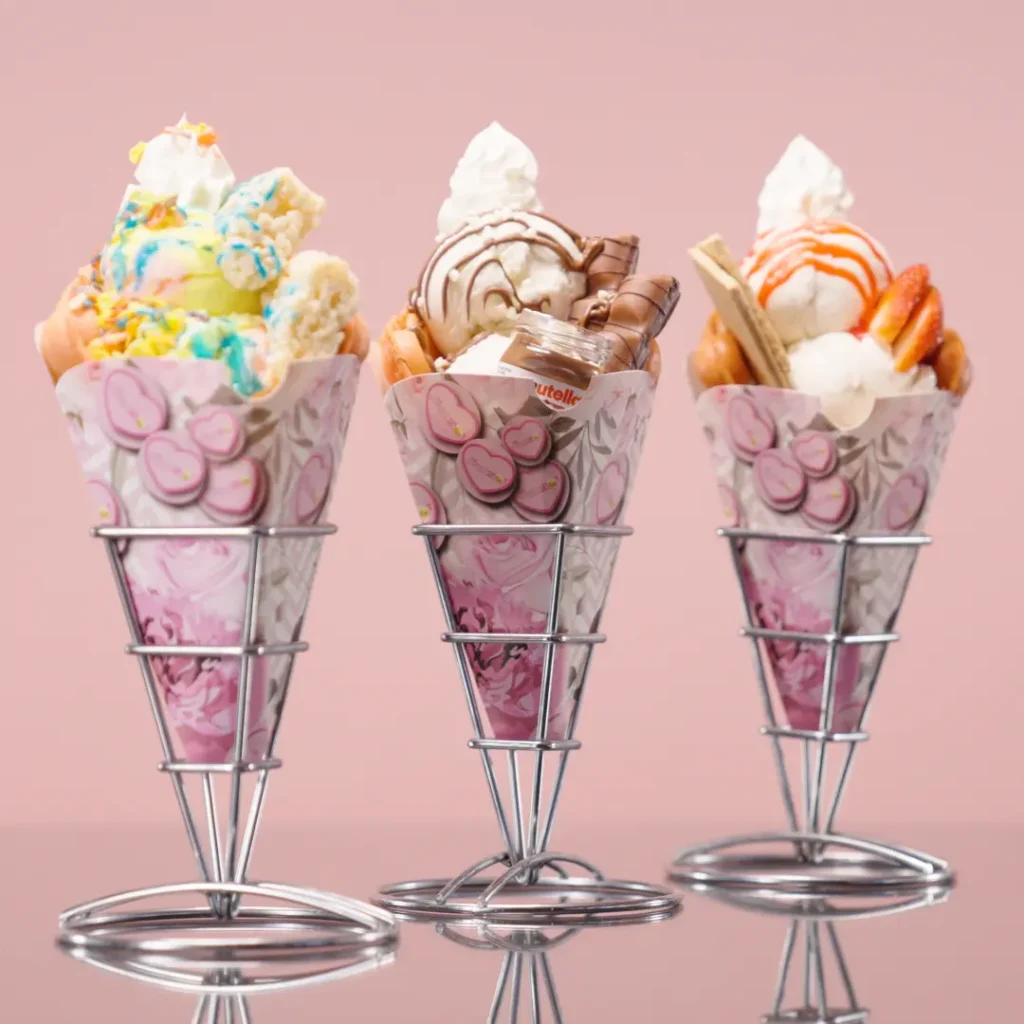 A freshly made bubble waffle.
All bubble waffles come with two scoops of ice cream, toppings, drizzle, and whipped cream.
Fruity Pebble,
So Nutella,
Strawberry fresh.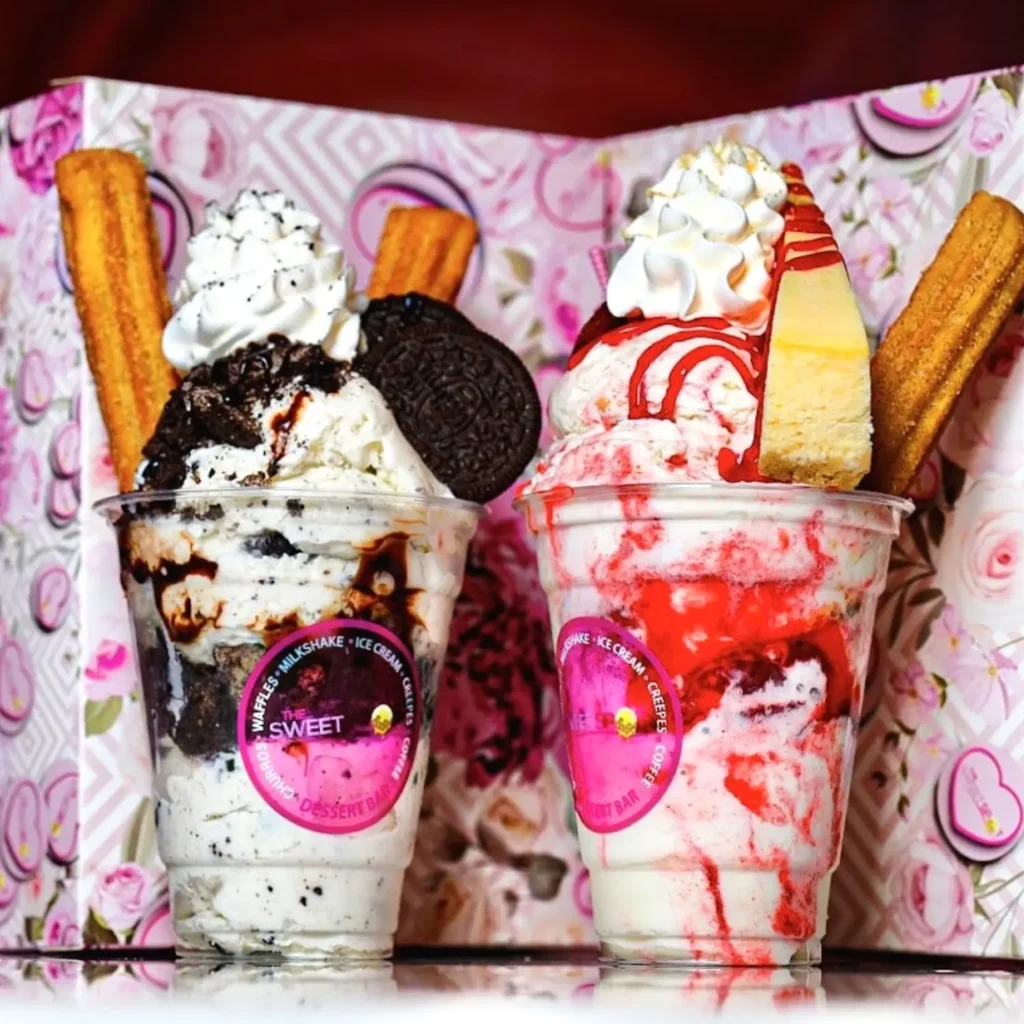 Our churros are fried and fresh to order.
They come with two scoops of ice cream, two churros, topping, drizzle, and whipped cream.
Oreo monster with chocolate sauce. Cheesecake bites with strawberry sauce.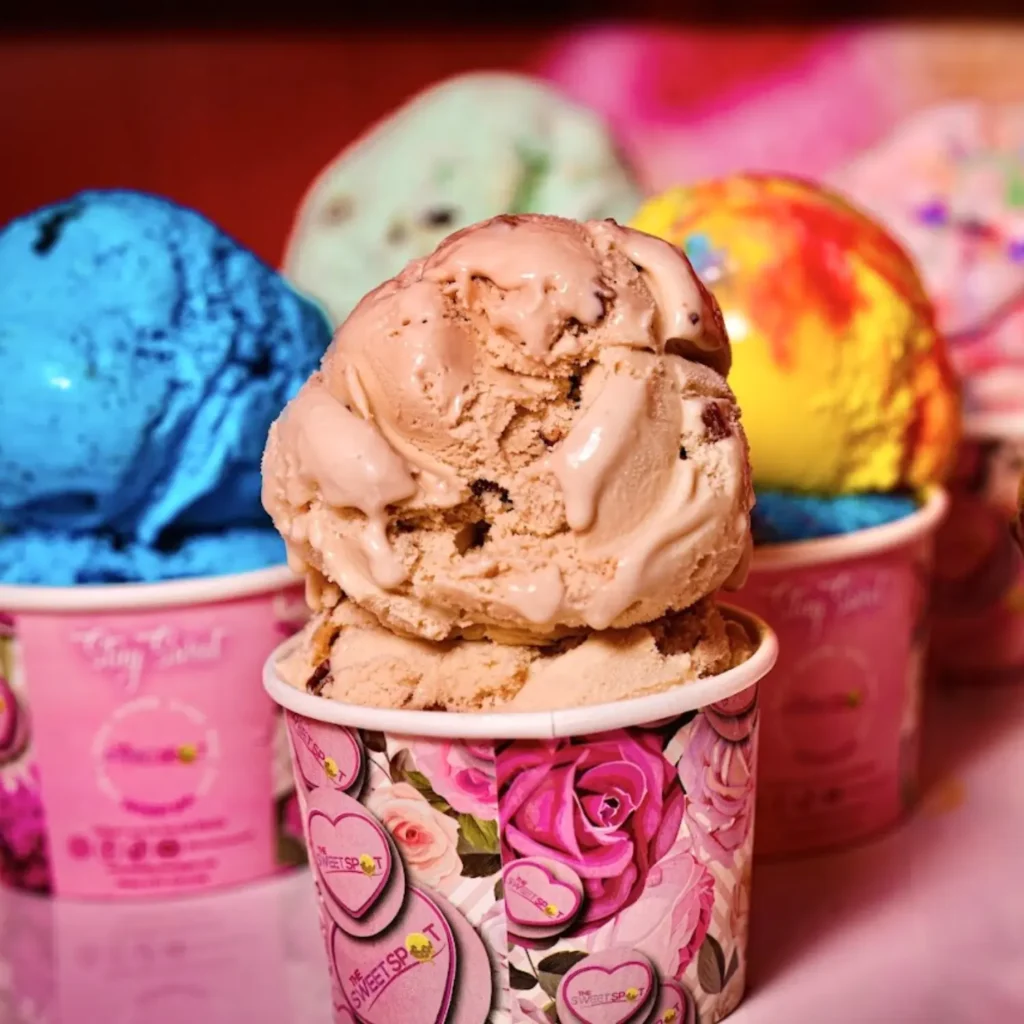 We have over 32 flavors of ice cream.
In addition, two flavors of the month and five dairy-free vegan flavors!
Superman, moose tracks, strawberry shortcake, cookie monster, butter pecan.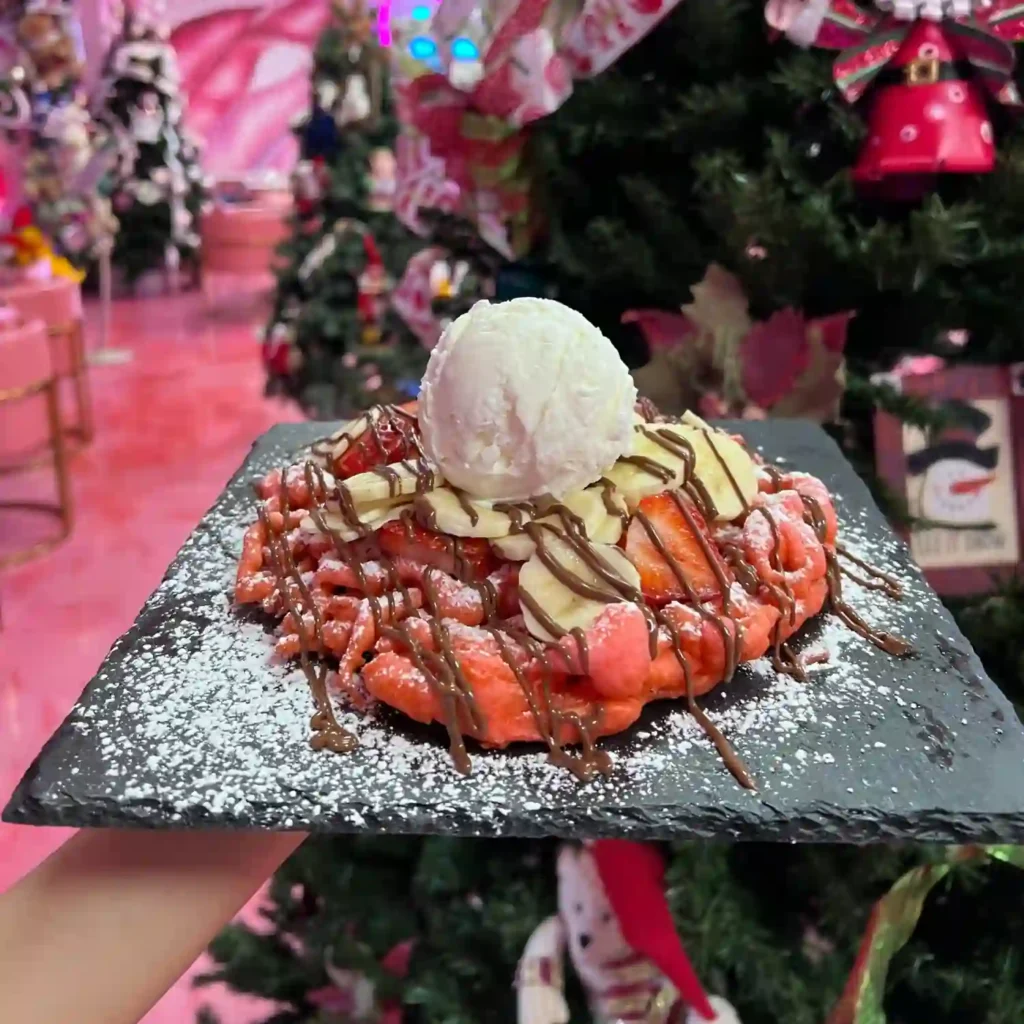 Our pink funnel cakes are fried fresh to order.
We use only real fresh fruit. We never use jammed or canned fruits.
You can pick a plain funnel cake with powder sugar or one of our custom ones.
Pick your favorite from our menu.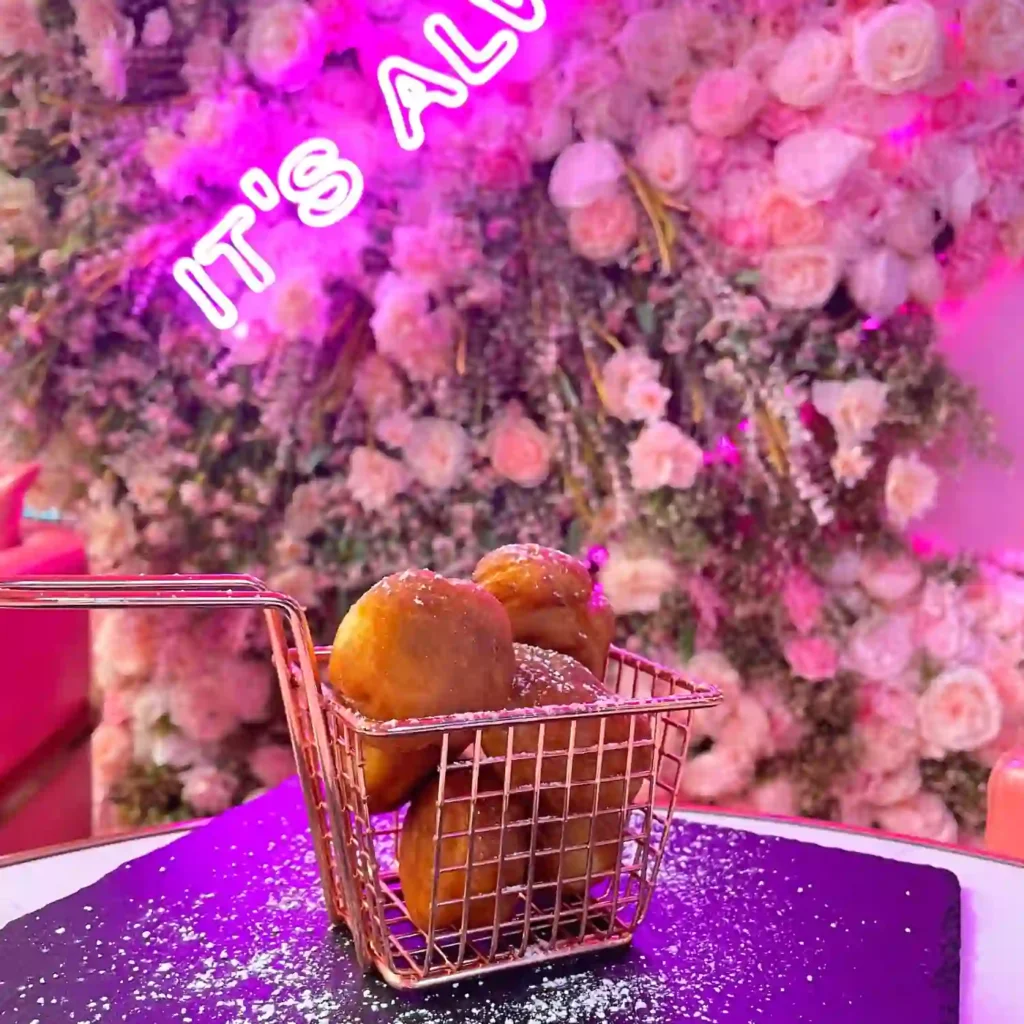 Fried fresh to order.
Our donuts are made with imported Italian flour and sugar.
Vanilla Creme or chocolate hazelnut filled. Six mini donuts with powdered sugar.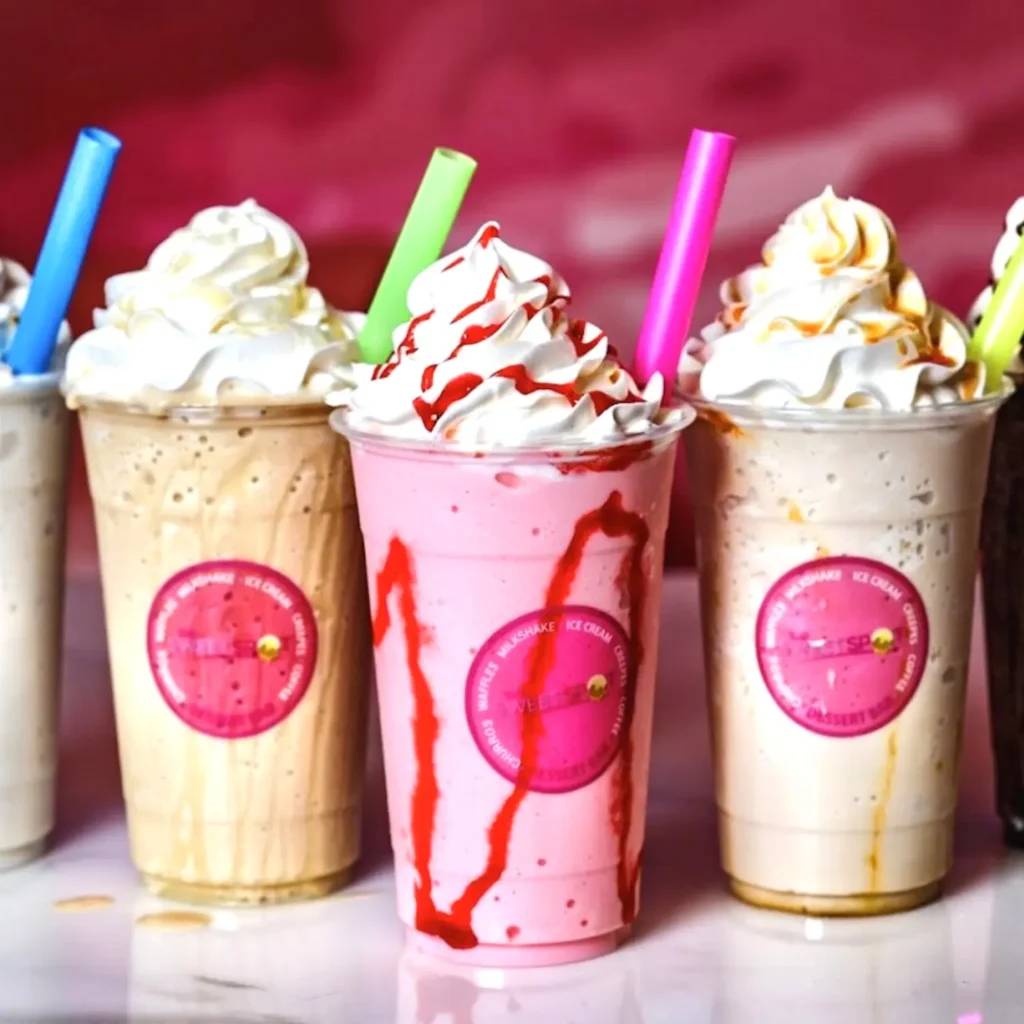 Delicious vanilla bean, mocha, caramel, strawberry cream, white chocolate, mocha oreo, and caramel cookies and cream.
All topped with whipped cream and drizzle.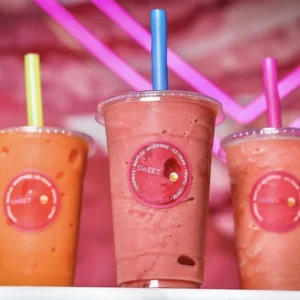 Non-dairy and made with real fruits.
Coconut, strawberry banana, mango, peach, blueberry, and more.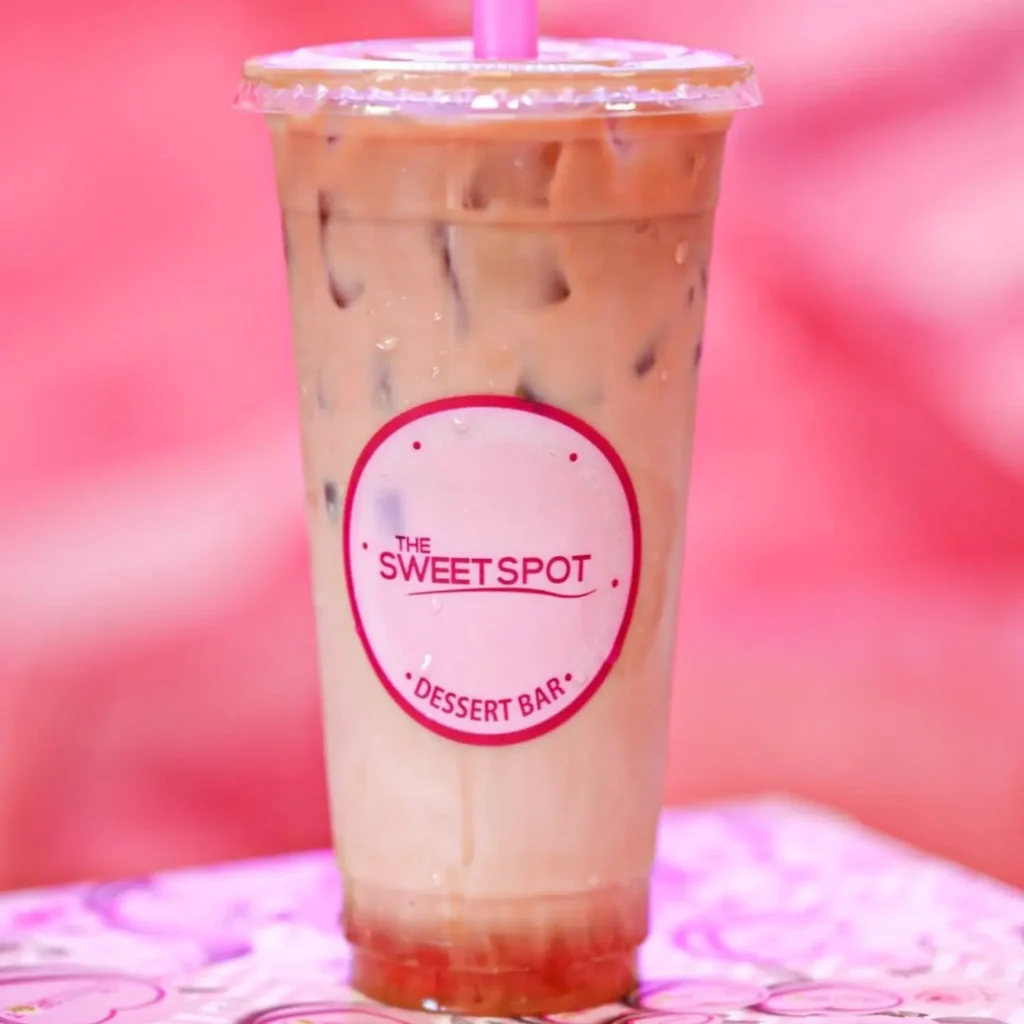 Prepared with Lavazza. Italy's favorite coffee.
Lavazza is a refined and aromatic blend of selected Arabica coffee beans. A sweet aroma of almonds and milk chocolate with a hint of dried fruit.
Espresso, cappuccino, latte, and more to come.
You, as our customers, are our top priority.
Our main goal is to improve your experience. We work to improve our products and to serve you more quickly.
At The Sweet Spot, we don't compromise on quality. Nor opt for ingredients that are not fresh. All our ice cream is real premium ice cream. We do not serve frozen dairy desserts, custards, or light ice cream.
When you order, we create your product from scratch. We produce nothing but the best desserts.
The Sweet Spot goal is to create our delicious 'art' on the spot. Everything is made fresh to order. Nothing is prepared in advance to guarantee the best experience!
Please be patient. Wait time can vary. Thank you in advance.
Our sweet family.
Allergen Disclaimer:
Attention customers with food allergies. Please be aware that food may contain or touch common allergens like dairy, eggs, wheat, soybeans, tree nuts, peanuts, or wheat. At the same time, we take steps to minimize risk. Please be advised that cross-contamination may occur.
Cash Discount Program:
At The Sweet Spot, we aim to provide the most competitive prices. Our goal is to serve our customers without sacrificing quality. We offer a cash discount program. A 3.99% charge is applied to all store sales. The charge will be removed when paying with cash.